Erin just recorded the singing voice and harp for a central character in the upcoming Android video game "The Legacy of Barubash". You can see photos and
read about Erin's participation in this blog post from Kactus Games
Erin is thrilled to be the voice and harp of Tafne (wife of the game's main protagonist Kaleb), and had a great time working with Serial Lab on the project. Here is a short video clip from the recording session: watch video.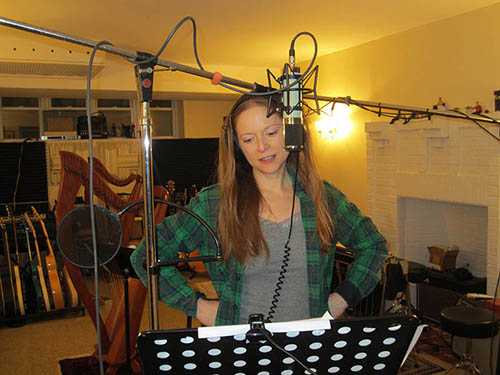 Photo: Gina Zdanowicz