Cleopatra Records has released Erin's first album of harp and voice covers! The 18 tracks on Harp Town include Erin's arrangements of songs by Smashing Pumpkins, Lady Gaga, Kate Bush, The Beatles, Alicia Keys, Roxy Music, Adele, Tim Buckley, Til Tuesday, Leonard Cohen, Rihanna, Radiohead, U2, and even Edith Piaf and Frank Sinatra. You can download a song for 99 cents on iTunes, or get all 18 tracks for $9.99. Harp Town is also available on Spotify, Pandora and Amazon. (2016)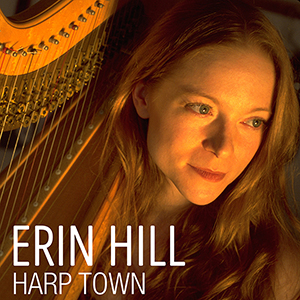 Cleopatra Records has released Erin's first Christmas album! This beautiful collection of holiday-themed instrumental and vocal recordings features Erin's harp-and-voice versions of classics such as "Have Yourself a Merry Little Christmas," "Silent Night," "What Child Is This?," "White Christmas" and more. Hill includes a jazzy arrangement of the winter-themed Rodgers and Hammerstein classic "My Favorite Things," as well as classical pieces such as "Carol Of The Bells," "Pie Jesu," and "Ave Maria" and traditional carols. Available for download on iTunes, or buy the physical CD from Amazon or directly from Cleopatra Records. (2016)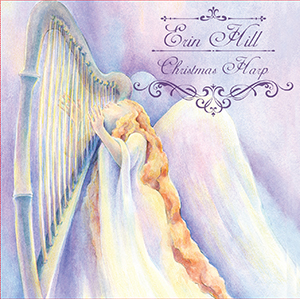 Erin's Girl Inventor album has been released on Cleopatra Records. The album features 10 Erin originals, featuring vocals, electric harp, bass, drums, cello, and pedal steel. Listen to clips from the 10 songs on the album on Apple Music, on iTunes, Spotify, Pandora, etc. Songs include "Giant Mushrooms" and "Lookout, Science!"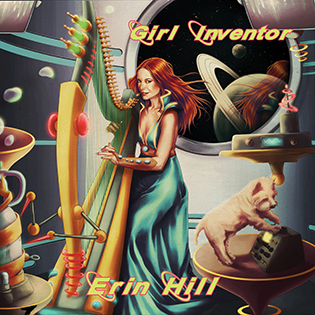 Four Leaf Clover

The Celtic album "Four Leaf Clover," by Four Celtic Voices with Celeste Ray & Erin Hill, hit #1 on the Billboard World chart in 2009. The album features a mix of Celtic traditionals ("Danny Boy," "Molly Malone") and Celtic originals (the Enya-like "Angels" and instrumental dances) with vocals, harp, psaltery, harmonium, flute, bass and drums.
Four Leaf Clover (CD) signed — US $20
Four Leaf Clover album Download — $12
---
Sci-Fi Swag
T-shirts – US $15
White or Black, Fruit of the Loom, 100% Cotton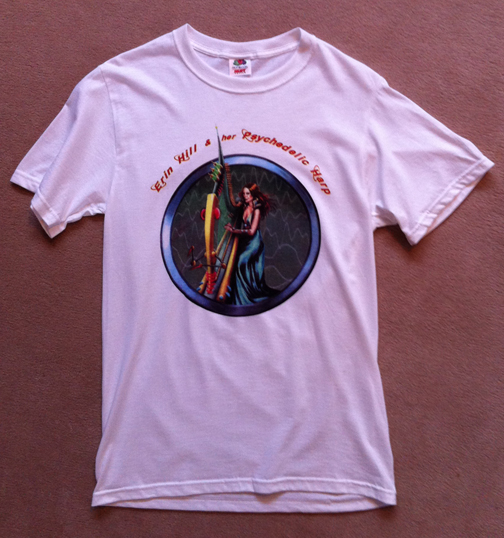 ---
Baseball Caps "Giant Mushrooms" – US $20
Constructed Heavy Brushed Cotton Twill Cap – 100% heavy brushed cotton twill, Self fabric closure with shoe buckle, Pre-curved bill with buckram.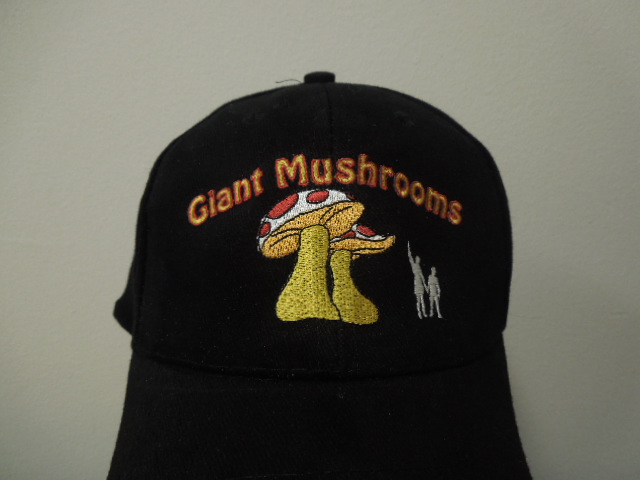 ---