I'll tell you, when you don't play on the first set, it gives you plenty of time to take photos! Sgt. Pepper's was second set, so I always like to watch as much as I can of the part of the show that I'm not in. My harp was there offstage with me, waiting to play on "She's Leaving Home." But here are some more photos from the first set, with Rich Pagano, Jimmy Vivino, Will Lee, Frank Agnello and Jack Petruzelli.
In this one, Frank and Jack are having a powwow about something – something good, though, 'cause you can see Frank smiling!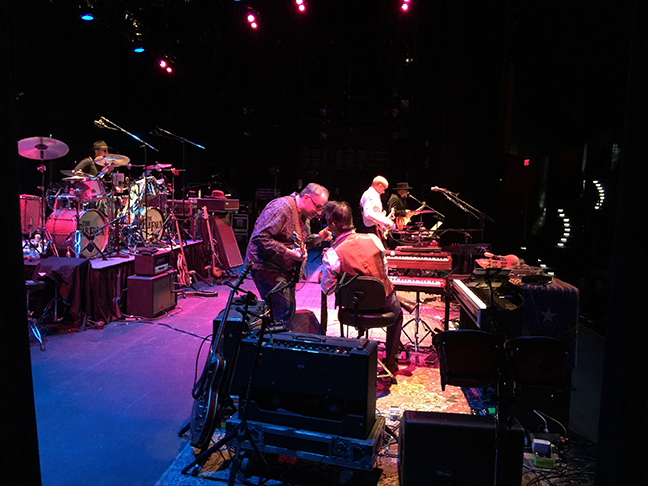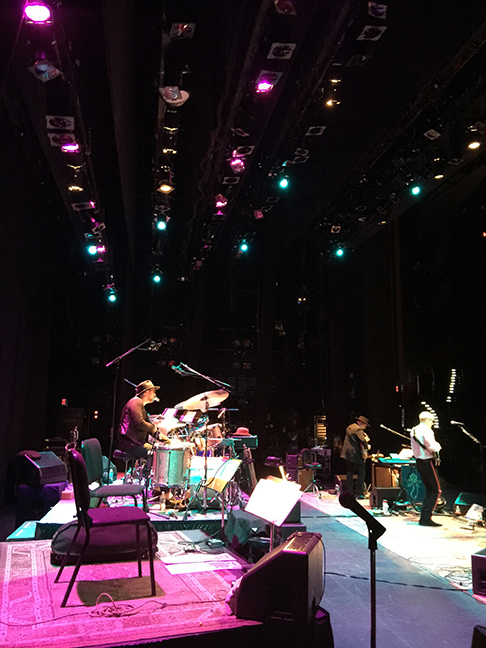 Here's Will Lee on drums and Rich Pagano center stage to sing "Mr. Moonlight"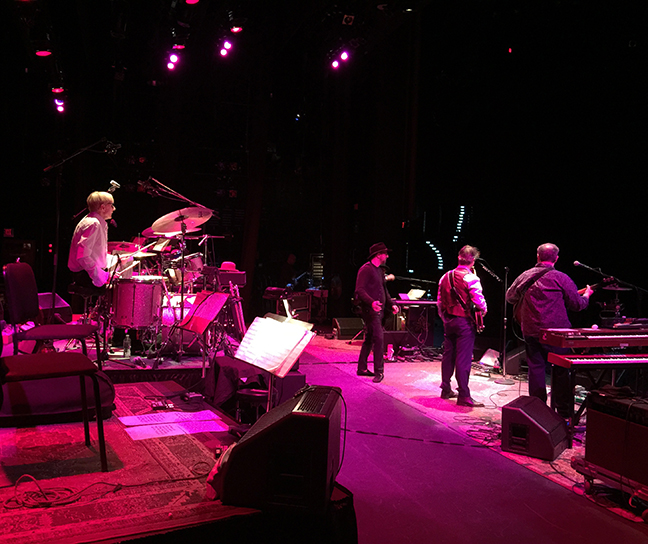 A little more "Mr. Moonlight" in an appropriate moonlit color scheme!