Happy Easter! I played the harp today in Darien, CT, but I'm going to post about that gig tomorrow, because first I want to finish up the Fab Faux photos — yes, I took a lot of photos at The Fab Faux concert in Albany! We were at The Egg doing Sgt. Pepper's, so I was there with my harp Ylla to play "She's Leaving Home," which is always so much fun. Here are some more shots I took during the first set:
another "Mr. Moonlight" shot with Will Lee on the drums and Rich Pagano singing lead.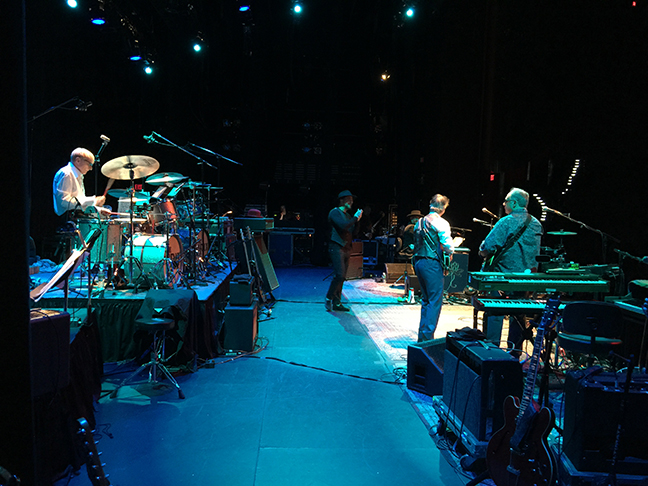 I believe this one is from "Strawberry Fields Forever," with a bit of the Hogshead Horns there on the right and Will Lee playing synth to the left.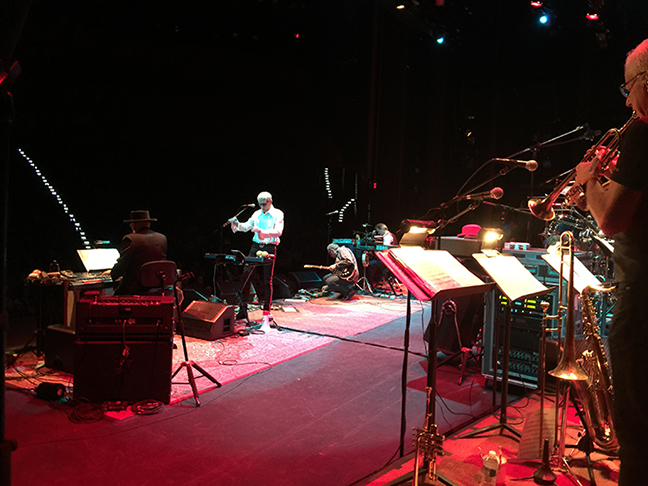 A couple views from behind the monitor board…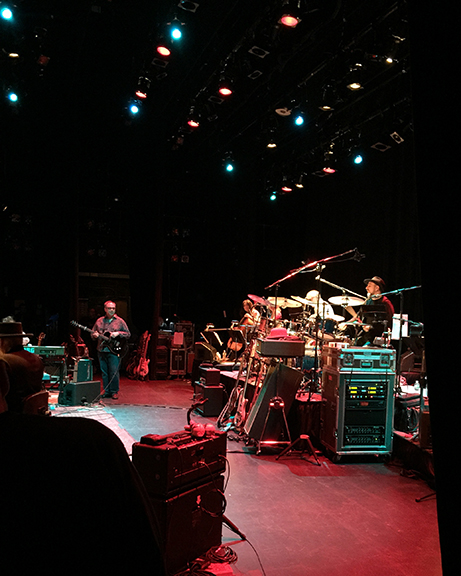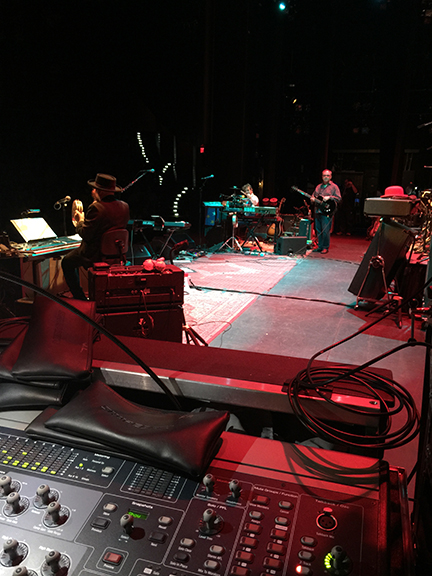 and one last shot of The Hogshead Horns…